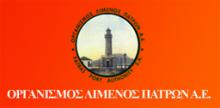 English
The Port of Patras, dominating the Western Port System of the country, has specific characteristics:
It is the main Western Gate of the country. As regards passengers and commerce, it serves Southern and Central Greece. Its contribution in the financial, social and intellectual growth of the area and the country has been, and currently is, important.
It is listed as a Port of International Interest: (Category K1, JMD 8315.2/02/07 (GG B202).
It is included in the Trans-European Transport Network (TETN) and indeed in the core network, as set out for period 2014-2050 in Decision 661/2010/EU (Guidelines for the Development of the TETN) and in COM (2011) 650/19-10-2011, Regulation Plan on the Guidelines for the development of the TETN.
The strategy of O.L.PA. S.A. focuses a) on the maintenance and reinforcement of its leading position among the ports of Western Greece as main and basic Western Gate of the country, b) on its dynamic entry in the tourism market by its additional promotion as tourist port (Mega Yachts, cruise) and c) on the expansion in new markets (e.g. containers etc.)
In this framework, its actions concern:
the reinforcement of an extrovert political cooperation between ports of the Adriatic Sea on port industry issues.
the development of new entrepreneurial actions aimed at the competitiveness of the port and its contribution to integrated multimodal maritime transport and
the development of initiatives and active participation of the port in the sector of port industry in the new Adriatic-Ionian Macroregion of the EU.
Website